About the Founder - Dr Javnyuy Joybert
Javnyuy Joybert is a multiple award winning Social Entrepreneur, Personal Productivity, Enterprise Development and Corporate Trainer/Consultant, Skills Development Expert and the Co-Founder/CEO of COSDEF Group which is an African holding Social Innovation Enterprise with 3 subsidiaries namely The Centre for Entrepreneurship, Leadership & Business Management Development (CELBMD) Africa, Wikajobs Career Management Firm, COSDEF Mobile Microfinance, and other initiatives which include Social Innovation Hub, Rural Driven Empowerment and Pan African Social Entrepreneurship Fellowship (PASEF)
Javnyuy is a certified trainer by The American Entrepreneurship Foundation (AEF) California USA, Certified Youth & Employee Skills Development Expert by The International Research & Exchanges Board (IREX) a global development & education organization, he is a highly sought after enterprise development trainer (Business Coach), consultant & speaker, author of several articles that have been published on several platforms & magazines across Africa. Javnyuy speaks in averagely 200+ capacity building workshops, conferences, and corporate events yearly across Africa reaching thousands in the areas of enterprise development, corporate efficiency, process innovation, strategic execution & personal development. He is the author of two Cameroon's sought after personal efficiency books 35 Days of Re-Defining You for Success and From Average to Unforgettable.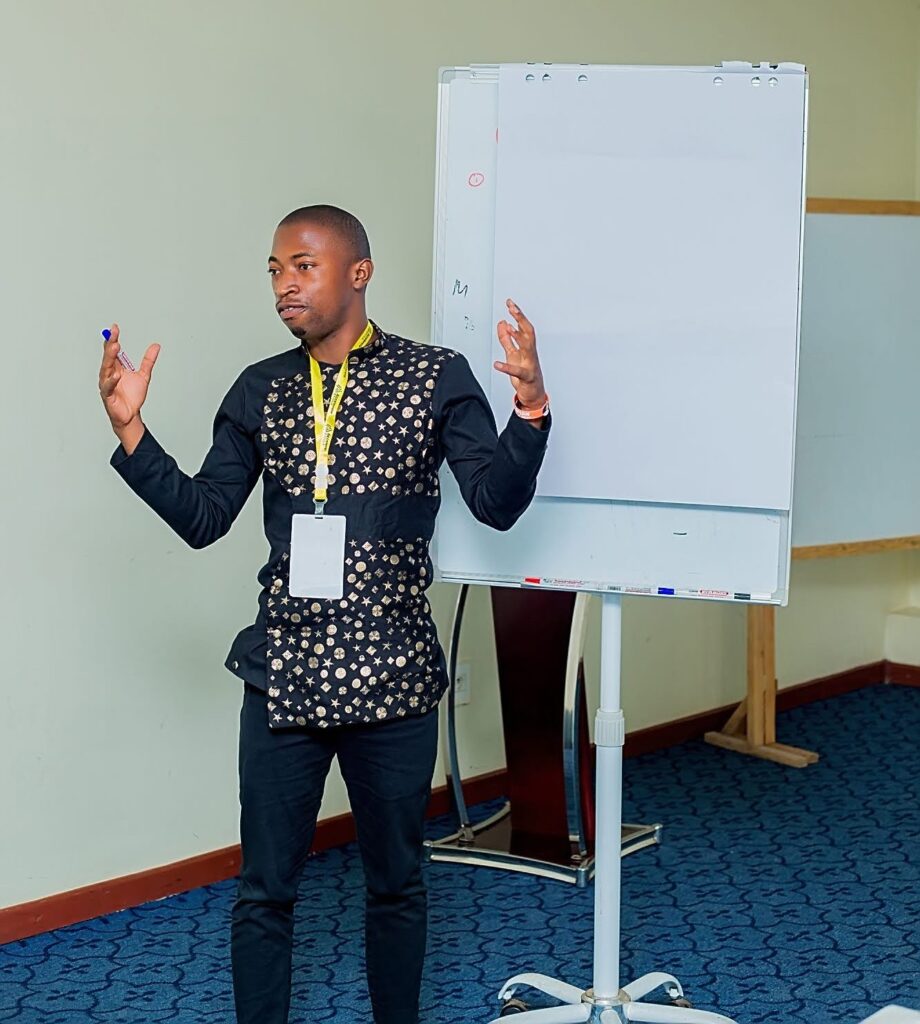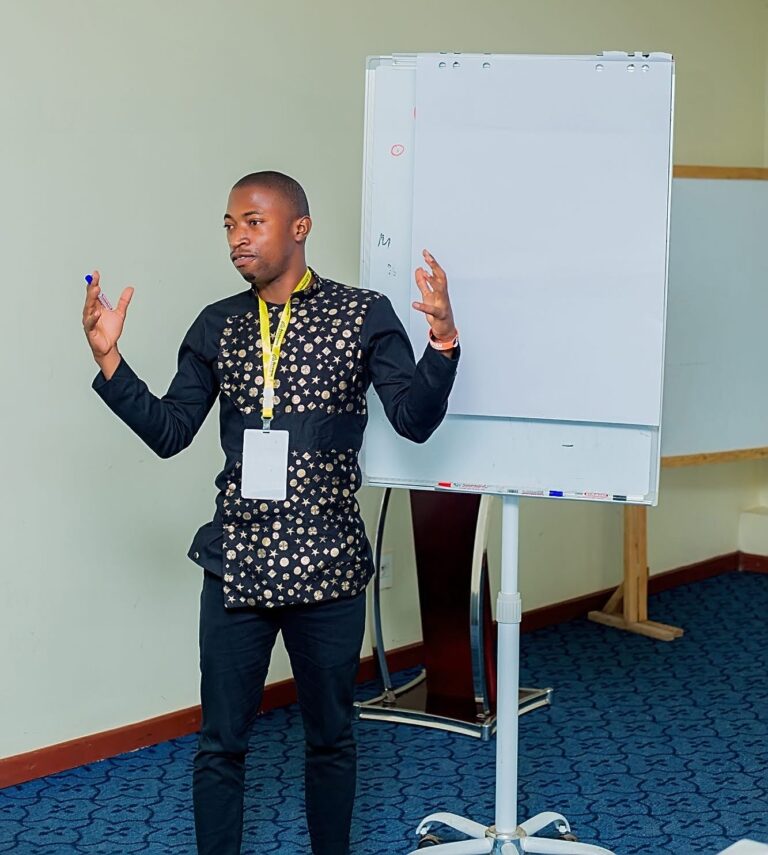 Javnyuy is a Member of the Global Youth Skill & Innovation Council, featured as the future leader of World Economic Forum Davos (Switzerland), Global Youth Ambassador, Motivating Africa Ambassador, alumni of the Cameroon Leadership Academy Fellow 2017 and Tony Elumelu Entrepreneur 2019
He has 4 years' experience lecturing entrepreneurship, business management & marketing courses in two private universities in Cameroon that is International University of Bamenda and Impact Polytechnic Kumbo. 3 years' experience training social entrepreneurship, organizational leadership and executive skills with the African Entrepreneurship Academy (AEA) Accra Ghana, 2 semester experience training executive skills with Power & Wisdom Bible and Leadership Institute Buea.
Senior trainer & consultant with Vocational Center for International Development, Country Director Consultant, Head Trainer with Christian Life Training Organization, International Career Coach with MARLEQ, business coach with Caasitech Academy Cameroon and business lecturer with Rome Business School – Cameroon. Javnyuy has offered hundreds of management and organizational leadership, corporate training programs, team building programs, talent development, work place efficiency skills, organizational productivity strategy trainings to several national and multinational organizations, government agencies, religious organizations, startups among others.
Javnyuy with his close friend Agbor Franklen Co-founded AFA Designs Software Development Firm which focuses on developing innovative tech solutions for African businesses. AFA Designs has served over 100+ businesses across Africa in diverse sectors like E-Commerce, education, agriculture, not-for-profit, churches etc.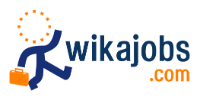 Education & Professional Accreditations
Javnyuy has a well-balanced education. He completed his Bsc program in Financial Management from International University Bamenda, he is a certified trainer by the American Entrepreneurship Foundation, Certificate program in Entrepreneurship & Leadership from YALI Regional Leadership Center Accra Ghana (Ghana Institute of Management and Public Administration), Certificate program in Strengthening Africa's Public Sector Human Resource Management from United Nations Public Administration Network, Certificate program in Advance Business Management & Public Service Governance from International Governance Institute, studied Entrepreneurship and Business in Clark Atlanta University, Georgia USA under the Mandela Washington Fellowship program, Lean Six Sigma Yellow Belt from The Hudson Strategic Group and The Quality Group, Atlanta Georgia, Certificate Program in Leading Change from The Institute of Continuing Education – The University of Cambridge and a Masters in Business Administration (MBA) from Rome Business School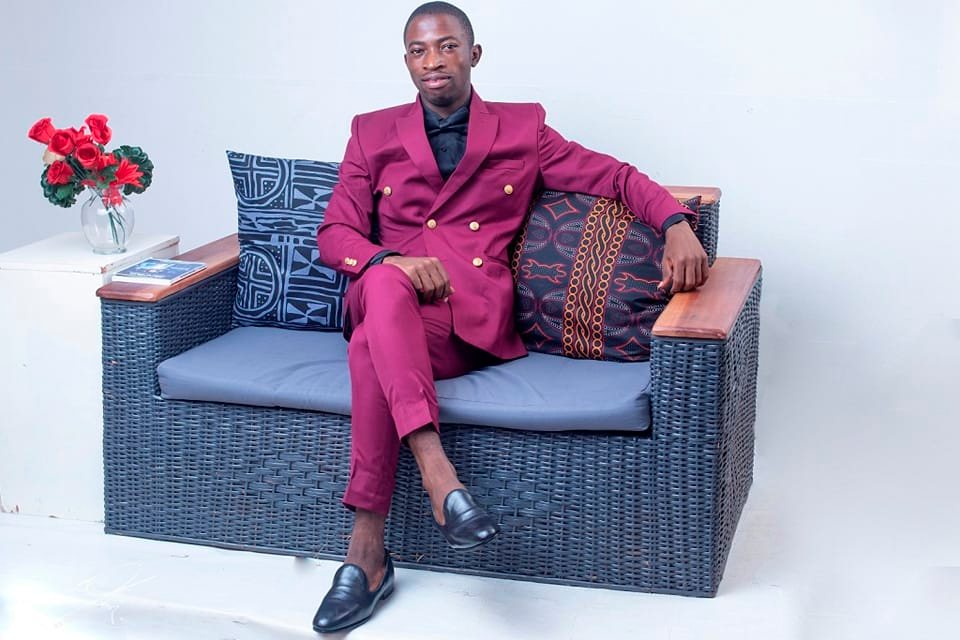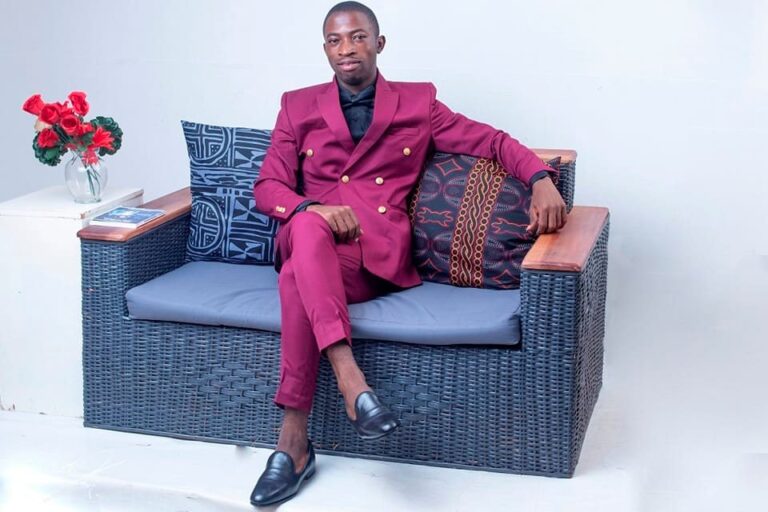 Javnyuy has been featured on over 100 radio/tv programs and magazines across Africa including BBC World Service, Cameroon Radio and Television (CRTV), 1000 African Voices on Channel Africa, HiTV Cameroon, LTM TV, Canal 2 English International TV, 7News TV, University of Ghana Radio, CBS Radio, CBC Radio, City Community Radio, Africa Business Communities magazine, Inspire 237 magazine, Jongo hub magazine, The Afrikan Legacy Magazine, Betatinz magazine, Konnect Africa magazine, Uphold Africa magazine, Her Business magazine Kenya, Africans Building Africa magazine, Shine Africa TV Show, Prime TV, among several others.
African Youth of the Year Award nominee 2016, Princess Kuja Recognition Award 2016, UK Base Kinnaka's Blog Gola Project Award winner 2016, United Council for Youth Empowerment 2017 Nation & Continent Builder of the year award, Young Citizens Contributing Positively (YOCICOPO) award 2017, Voted among the 100 personalities inspiring Cameroon in 2017 by Inspire magazine, Queen's Young Leaders Award Runner-Up Winner, Cameroon Achievers Award Entrepreneur of the week, profiled among the top 20 young CEOs inspiring change in Cameroon by Cameroon Achievers Magazine, 2018 class of 100 Most Influential Young Africans by Africa Youth Awards, Top 40 Young Cameroonians to Watch in 2019 by SohConsulting, winner Digital Citizenship SDG4 Award by The Digital Citizenship Institute, Nominee Global Youth Ambassador of the Year 2018 , YALS2019 African Young Entrepreneur of the Year and 2019 Youth Actor of the Year by National Outstanding Youth Empowerment Leadership Award Cameroon